About GODsent Greetings
Godsent Greetings' (GSG) purpose is to bring Glory to God.
Each of the cards is written to elevate, reassure, strengthen and infuse positivity for the recipient as well as the giver. The content is inspired by God. You may have noticed many of GSG's cards covers feature three words — this is representative of the Trinity — and the backs feature Bible scriptures.
"Godsent Greetings . . . inspiration and encouragement in an envelope"
Godsent Greetings is an idea given to our founder Angela E. Thomas several years ago. Angela has always loved to read and write, however, her passion for poetry lay dormant for many years.
"While I was a stay-at-home mother and college student, I kept a journal, writing prayers and poems, but I set it aside to pursue a career in journalism. Over the years, I've sent friends heartfelt messages via text messages and in cards, and I'd often think 'That would be a great card' and others have remarked the same. But I never acted on it. More than a decade later, when I sensed that my time with my employer was coming to an end, I began to seek God for my next move.
One day I received an email promoting a book sale. It included a compelling title: 'If You Want To Walk On Water, You've Got To Get Out The Boat.' I purchased it, and as I read, it was as if author John Ortberg was speaking to me directly. I spoke about the book and my next move at church, and my church family began referring to me as Peter. It was during this preparation for the "right" time to leave my job that God brought to my attention a name He'd given me years before: Godsent Greetings or GSG.
And He began to make provision for the vision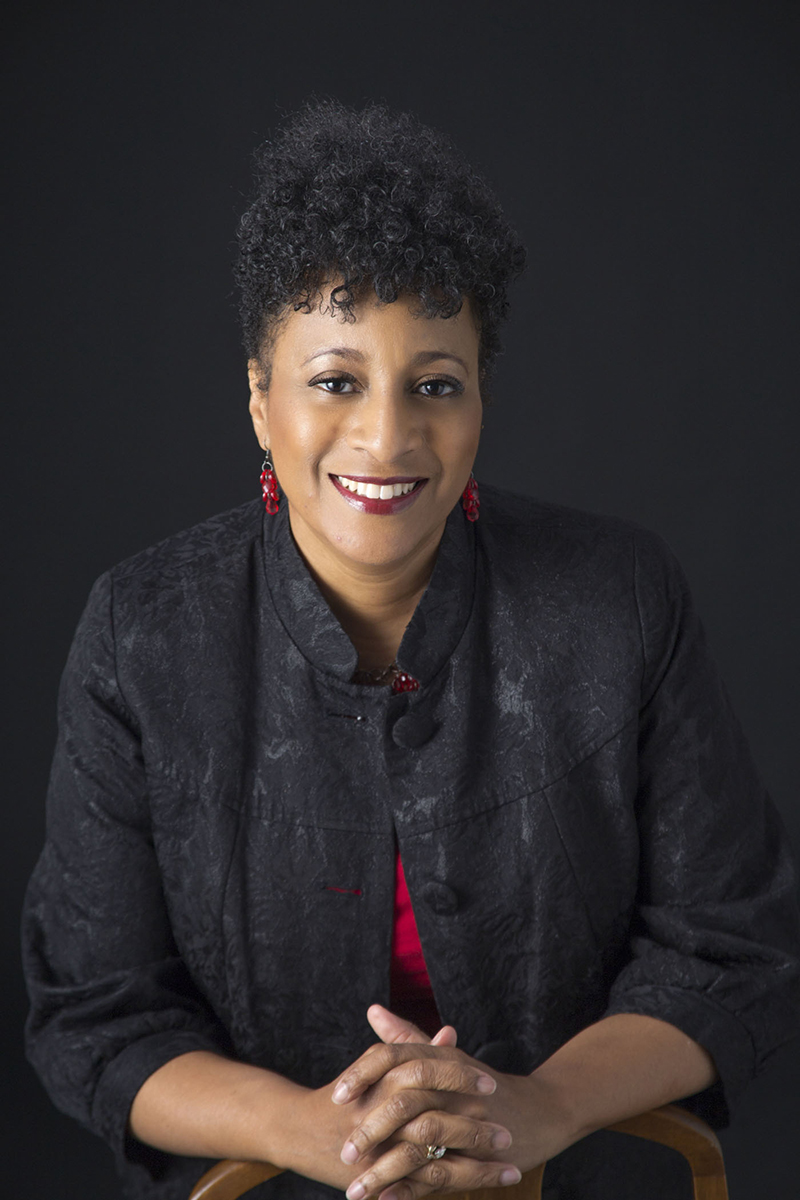 Angela E. Thomas was born in Fairmont, West Virginia. She spent most of her childhood in Little Rock, Arkansas.
She spent summers traveling to and from Maryland, visiting her father and attended high school there. Angela returned to Little Rock and graduated at age 16 from Little Rock Central High School. She then earned a business secretary certificate from Draughon Business School.
Afterward Angela moved back to Maryland and was reunited with her high school sweetheart Daron. The two married December 2, 1988.
For several years, she worked at IBM and later at a subsidiary. During that time, she and Daron became parents.
In 1996, while a stay-at-home mom (a role she treasured), Angela enrolled full-time in the University of Arkansas at Little Rock. She graduated in May 2004 with honors and went on to pursue her master's degree. During Angela's last semester as a graduate student, she became associate editor for AY Magazine, a general interest magazine with more than 134,000 readers.
After completing her capstone (writers are, according to Angela, the worst procrastinators), she was awarded her master's degree in Journalism in December 2011.
She loved her career at AY — she was promoted twice and served as the editor of AY until ending her tenure there in August 2016.
Angela is a member of New Life Church Downtown Little Rock. She is involved in the community, has served as a speaker and moderator for numerous events, and has served on several boards, including the Alumni Association Board for the University of Arkansas at Little Rock.
Angela and Daron will celebrate their 29th wedding anniversary this year and are the proud parents of three adult children and one handsome grandpup named Miles.